It means a lot when customers and community groups tell us we're doing a good job.
To us, the accolades on this page aren't about what we've accomplished. They're about keeping our focus where it matters – on the people and organizations that make up our communities. They're a reminder that everything we do has a real impact on real people, and we can never stop striving to be our best.
We're deeply committed to supporting the people and businesses around us with thoughtful products, services and sponsorships – and through the work of the Middlesex Savings Charitable Foundation, which supports many worthy nonprofits.
Allow us to share some recent acknowledgements we've received: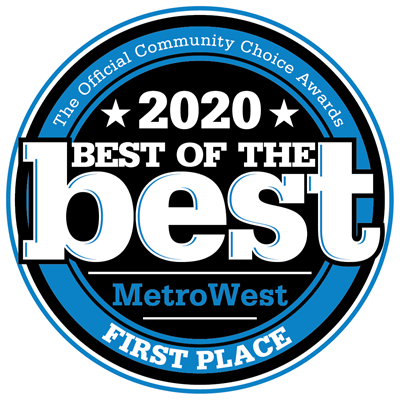 Voted First Place for Mortgages in the 2020
and 2019 Best of the Best Awards.



Banking New England: 2020 Community Bank Hero.
Middlesex Savings Bank was named a 2020 Forbes Best-in-State Bank of Massachusetts. Read more about the recognition, here.

Middlesex is a full-service bank serving individuals, families and business owners throughout Massachusetts.